SELECTED EVENTS (3635)


Wednesday 30 November 2016

| | | |
| --- | --- | --- |
| NEVER EVER FEAT SUSANNE SUNDFøR | | |

Röyksopp, the Norwegian duo of Svein Berge and Torbjørn Brundtland, aim for peak dance floor euphoria on their new single, "Never Ever." The producers recruited the singer Susanne Sundfør to contribute driving vocals to the track. Röyksopp used a series of juicy food metaphors to describe their new release on YouTube. "Prepare to digest the latest flavors from the RYXP kitchen; thick slices of pop drenched in heavy keyboard-gravy, seasoned with '80s soul and that signature Röyksopp-sound," the duo wrote. "It's disco baked beyond recognition." But not too far beyond recognition. Listeners will easily locate the relentless beat, the fluttering synthesizers and the driving vocals from Sundfør. Sundfør has graced several tracks by Röyksopp in the past, including a 2013 cover of Depeche Mode's "Ice Machine" and a pair of songs that appeared on the duo's 2014 album The Inevitable End. [MORE]
About the person Röyksopp:
Art: Music
Genres: Electronic, Trip Hop, Downtempo, Eurodance, Ambient, Breakbeat, Ambient Breakbeat, Club, Dance, Chill Out

Wednesday 23 November 2016

| | | |
| --- | --- | --- |
| JACKMASTER TO BRISTOL FOR IN:MOTION NYD | | |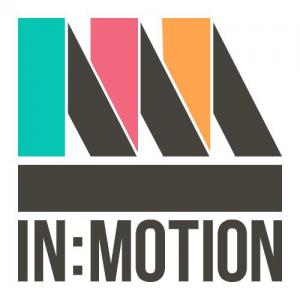 Status: Available Now!
Type: News
Media: Mixmag

Bristol's In:Motion will close its 2016 season with a huge New Year's Day party. Berghain staple Ben Klock, Italian duo Tale Of Us and Glasgow hero Jackmaster top the bill, with the likes of KiNK (live), Steffi, Nastia (pictured), Jeremy Underground and Italojohnson also playing. The show brings another season to an end for the Bristol institution after two months of events featuring Roni Size, Paul van Dyk, Basement Jaxx, Netsky, Laurent Garnier and many more. [MORE]
About the organization In:Motion:
Type: Business
Sub-Types: Event Production, Entertainment Production, Event Promotion

| | | |
| --- | --- | --- |
| MODESELEKTOR AT ​CANAL MILLS FOR NYE/NYD | | |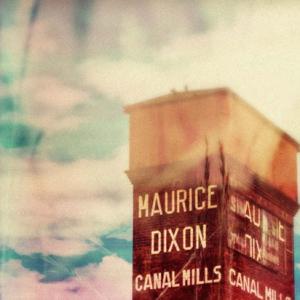 Status: Available Now!
Type: News
Media: Mixmag

Leeds nightclub Canal Mills is pulling out all the stops to send off 2016 with a bang and embrace 2017 with two days of raving. This New Year's Eve, the Mill welcomes US producer MK, alongside Rinse FM's Shadow Child and Bristol-based DJ Gotsome. The celebrations then continue on the following day for a New Year's Day rave which invites The Black Madonna (pictured), Modeselektor, Floating Points and Jasper James to the decks. [MORE]
About the venue Canal Mills, Leeds, UK:
Type: Indoor
Sub-Types: Arts Centre, Auditorium

| | | |
| --- | --- | --- |
| TROXLER CONFIRMED FOR WE ARE FSTVL | | |

Status: Available Now!
Type: News
Media: Mixmag

May 2017 sees We Are FSTVL return for its fifth instalment to Upminster, Greater London. The weekender event sees Carl Cox, Seth Troxler, Armand Van Helden, Basement Jaxx, Hannah Wants, Jamie Jones, The Martinez Bros, Solomun, Sven Väth and more on a line-up of over 150 artists. There will also be stages hosted by Circoloco, Jamie Jones' Paradise, Defected's 'Glitterbox', Space Ibiza and Marco Carola's 'Play It Loud'. Afterhours raves (We Are Houseparties), will also take place with Richy Ahmed and Steve Lawler heading up Friday, Chris Lorenzo and Tom Zanetti taking care of Saturday, and Sunday finishing off with Darius Syrossian and Josh Butler. Tickets for We Are FSTVL from May 26 until 28 are on sale now from £54.50. [MORE]
About the person Seth Troxler:
Art: Music
Genres: Electronic, House, Tech House, Deep House, Techno, Minimal, Minimal Techno, Minimal House, Turntablism, Detroit Techno

| | | |
| --- | --- | --- |
| ELI & FUR JOIN CLAPTONE'S MASQUERADE | | |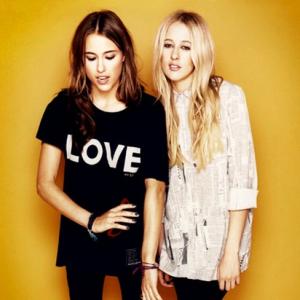 Status: Available Now!
Type: News
Media: Mixmag

On December 2 Claptone brings his Masquerade party to the Electric Brixton. Claptone is known for his gold-beaked mask and has previously thrown parties in Ibiza and Berlin, and now it's London's turn to host 'The Masquerade'. Supporting are house duo Eli & Fur, who have released tracks on Anjunadeep label, plus German producer Oliver Dollar and Mat.Joe, will also take to the decks throughout the night. [MORE]
About the person Eli & Fur:
Art: Music
Genres: Electronic, Turntablism, Electro, Synthpop, House, Techno, Tech House, Electro House, Electronica, Electropop

| | | |
| --- | --- | --- |
| MUSIC IS ABOUT FREEDOM OF EXPRESSION | | |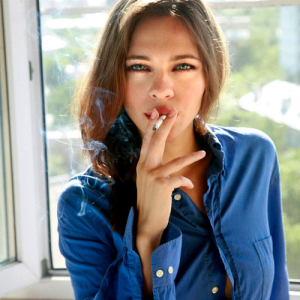 Status: Available Now!
Type: Comments
Media: Mixmag

Nina Kraviz has delved into the way she approaches music after a weekend set in Australia attracted criticism from some in attendance. Apparently a negative few at smalltown's Melbourne beach party with Marcel Dettmann and Bjarki thought the closing set steered too far from what they considered pure techno, prompting the трип label head to respond. "I played a spontaneous, eclectic yet coherent set that consisted of a few different parts," Kraviz wrote on Facebook, explaining a few selections in greater detail. "Some people were complaining and some even wanted their money back. And it would have been totally fine but something about it really touched me deeply. [MORE]
About the person Nina Kraviz:
Art: Music
Genres: Electronic, House, Deep House, Vocal House, Techno, Minimal, Experimental, Disco House, Ambient, Minimal House

| | | |
| --- | --- | --- |
| STREAM WATCH DOGS 2 SOUNDTRACK | | |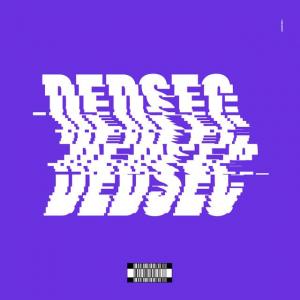 Status: Available Now!
Type: Music Track
Agent: Spotify

Hudson Mohawke recently announced he has exclusively composed the soundtrack for Ubisoft's new Watch Dogs 2. The video game score, which issued through Warp, is now available to stream in full on Spotify. Back in October, he previewed the collection's first single 'Shanghaied' and has now shared all 16 tracks for the third person, open-world program. 'Dead Sec - Watch Dogs 2 (OST)' is technically the producers third album and further solidifies his signature obscure, bass-heavy style. [MORE]
About the person Hudson Mohawke:
Art: Music
Genres: Electronic, Hip Hop, Turntablism, Leftfield, IDM, Experimental, Instrumental Hip Hop, Intelligent Dance Music, Leftfield Hip Hop, Electronic Hip Hop

| | | |
| --- | --- | --- |
| I'M VERY PROUD THAT I AM ALL NATURAL | | |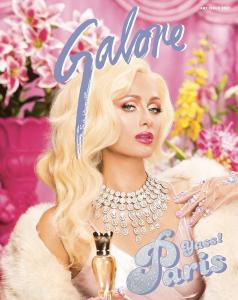 Status: Available Now!
Type: Comments
Media: Daily Mail

Paris Hilton gets sexy for Galore as she insists she's never had plastic surgery Paris Hilton is happy that she has never gotten plastic surgery. In the new issue of Galore, the DJ talked going under the knife. 'Yes, I'm very proud that I am all natural and have never had anything done,' the blonde bombshell said. 'I am very happy with myself. But I don't judge others. People should do whatever makes them feel happy. It's just not something I've ever wanted to do.' The blonde media personality and hotel heiress graced the cover in a classic 2000's style. She showed off her voluptuous platinum blonde locks and pearly pink lip gloss as she channeled Barbie for the photo shoot. The 35-year-old wore a pale pink spaghetti strap dress and large white fur coat. [MORE]
About the person Paris Hilton:
Art: Music, Television
Genres: Pop, Electronic, Turntablism, Electropop, Reggae-Pop, Dance-Pop, Teen Pop, House, Electronica, Club

| | | |
| --- | --- | --- |
| SHE'S GOT A LOTT OF FRONT! | | |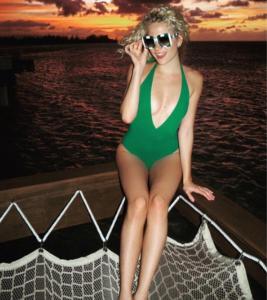 Status: Available Now!
Type: News
Media: Daily Mail

Newly engaged Pixie shows off her incredible figure in extreme plunging green swimsuit and oversized vintage frames in Jamaica She's feeling like the luckiest girl in the world after her long-term boyfriend Oliver Cheshire proposed to her following a six-year relationship. And Pixie Lott continued her celebrations in style as she sported her sparkler while on a luxury trip to Jamaica. Showing off her incredible figure, she posed in a plunging emerald green swimsuit and matching striped oversized frames by Dolce and Gabbana. The 25-year-old wore her hair in natural curls as she perched on the end of a boat looking out at the sunset. She captioned the image with the words: 'hammock in the sea eee we love you water villa red sky at night.... @sandals_uk #overwatervillas.' Last week, Oliver , 28, finally popped the question, proposing to Pixie in the heart of London. The male model and actress/singer both took to their Instagram accounts to share the happy news on Sunday evening after Oliver got down on bended knee in the shadow of St Paul's Cathedral. [MORE]
About the person Pixie Lott:
Art: Music
Genres: Pop, Soul, Electropop, Dance-Pop, R&B, Pop Rock, Neo Soul, Teen Pop, Dance, Europop

| | | |
| --- | --- | --- |
| LAST PRESIDENTIAL MEDALS OF FREEDOM | | |

President Obama gave the Presidential Medal of Freedom, the nation's highest civilian honor, to 21 artists, sports figures, scientists and philanthropists on Tuesday in a bravura performance that had the East Wing, stuffed to capacity, laughing and whooping with appreciation. "Everyone on this stage has touched me in a powerful personal way," Mr. Obama said at the ceremony's end. "These are folks who have helped make me who I am and think about my presidency." Mr. Obama has given more Presidential Medals of Freedom than any previous president, and the surprising announcement last week that he would induct one last class — he held a similar ceremony two months ago — reflected his obvious joy in lauding his personal heroes, and the awareness that many of them would probably never receive such an honor from his successor. Many of the awardees have praised Democrats or been sharply critical of President-elect Donald J. Trump. [MORE]
About the person Barack Obama:
Art: Politics
Genres: Democratic Party, Presidency, Economic Liberalism, Federalism, Modern Liberalism, Social Liberalism, U.S. Presidency, Senate, U.S. Senate, Social Conservatism

| | | |
| --- | --- | --- |
| NEW YORK TIMES INTERVIEW: FULL TRANSCRIPT | | |

Following is a transcript of President-elect Donald J. Trump's interview on Tuesday with reporters, editors and opinion columnists from The New York Times. The transcription was prepared by Liam Stack, Jonah Engel Bromwich, Karen Workman and Tim Herrera of The Times. ARTHUR SULZBERGER Jr., publisher of The New York Times: Thank you very much for joining us. And I want to reaffirm this is on the record. DONALD J. TRUMP, President-elect of the United States: O.K. SULZBERGER: All right, so we're clear. We had a very nice meeting in the Churchill Room. You're a Churchill fan, I hear? TRUMP: I am, I am. SULZBERGER: There's a photo of the great man behind you. TRUMP: There was a big thing about the bust that was removed out of the Oval Office. [MORE]
About the person Donald Trump:
Art: Corporation, Television, Politics
Genres: Entrepreneur, Construction, Founder, Executive, Management, Real Estate, Urban Development, Presidency, Republican Party, Celebrity TV

| | | |
| --- | --- | --- |
| HILLARY CLINTON'S LEAD EXPANDS | | |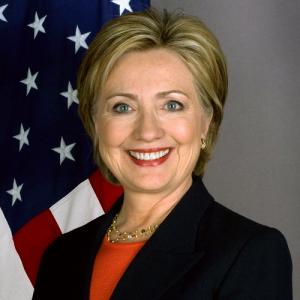 Status: Available Now!
Type: News
Media: New York Times

Hillary Clinton has widened her lead in the popular vote to 1.5 percentage points, a spread not seen for a losing candidate since the disputed election of 1876. Meanwhile, Ivanka Trump has taken steps to separate herself from her fashion brand, and President-elect Donald J. Trump has chosen Gov. Nikki Haley of South Carolina to be ambassador to the United Nations. Clinton's popular vote lead surpasses two million. With new votes tallied from New Jersey, Illinois, Maryland and California, Mrs. Clinton's popular vote lead reached 2,017,563 overnight, prompting new calls for an audit of voting machines in battleground states. [MORE]
About the person Hillary Clinton:
Art: Politics
Genres: Democratic Party, Economic Liberalism, Presidency, Modern Liberalism, Social Liberalism, U.S. Presidency, Social Conservatism, Federalism, First Lady, Secretary Of State

Tuesday 22 November 2016

| | | |
| --- | --- | --- |
| RETAIL THERAPY! KYLIE JENNER SHARES SNAP | | |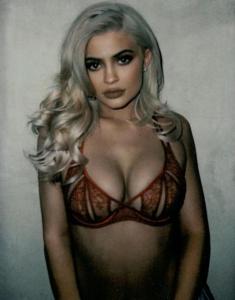 Status: Available Now!
Type: News
Media: Daily Mail

Kylie Jenner shares lingerie snap as she shops for luxury cars while Kanye West remains hospitalized Kylie Jenner has her own ways of coping. The 19-year-old had a freewheeling Tuesday snapping selfies and shopping for luxury cars as her brother-in-law, Kanye West, remained in Los Angeles under psychiatric evaluation. On Monday, the Famous vocalist , 39, was handcuffed to a stretcher and taken to UCLA Medical Center, where TMZ reports the mercurial artist was placed on a 5150 hold. The Paranoid rapper wound up in the hospital after a string of bizarre incidents led him to cancel the remaining 21 dates on his Saint Pablo tour. [MORE]
About the person Kylie Jenner:
Art: Television, Modelling
Genres: Celebrity TV, Reality TV, Socialite, TV Personality, TV Programming, Commercial, Curvy, Fit, Glamour, Instagram

| | | |
| --- | --- | --- |
| WHAT WE KNOW ABOUT TRAINSPOTTING 2 | | |

January 27, 2017. Save the date. T2: Trainspotting is heading to big screen near you (February 2 and 3 for you Australian and US folk). 20 years in the making, and with director Danny Boyle and the original main cast onboard, it's a sequel we're gagging to see. There's no doubt that some sequels tend to fall quite flat compared to their predecessors, but this actually looks quite fucking good. It has to be. Anyway, we delved into the trailer to try and work out exactly will be going down. We already knew it'd be set in Edinburgh 20 years on from the original, with some of the crew involved in the vice industry, but a proper peep at the footage shows us the state of relationships, their taste for drugs well and truly still intact and a few flashbacks to the past. Some of it quite cleverly done, too. Have a gander below. [MORE]
About the organization IMDb:
Type: Business
Sub-Types: Website, Search Engine, Application Software, Online News, Telecommunication Software

| | | |
| --- | --- | --- |
| BBC ESSENTIAL MIX HAS BEEN POSTPONED | | |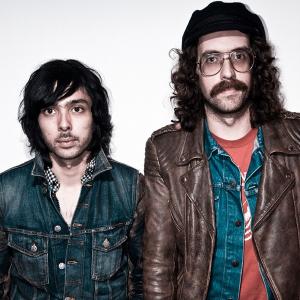 Status: Available Now!
Type: News
Media: Mixmag

Sad news, guys. Justice's proposed Essential Mix, their first in nine years, is no longer going ahead this weekend. Ed Banger Records broke the news on Twitter earlier today, saying it'll be going up before the year's out. Essential Mix's Twitter then said "we're sorry to announce that Justice have had to postpone tonight's mix as they're very busy and were unable to complete it in time." tINI's been announced as the replacement, making her debut on the BBC's revered mix series. Luckily, Justice were able to free up some time for our cover feature and Mixmag Live earlier this year... [MORE]
About the person Justice:
Art: Music
Genres: Electronic, House, Club, Dance, French House, French Touch, French Pop, Electro, Electronica, Electro-Rock