SELECTED EVENTS (3863)


YESTERDAY - Saturday 25 February 2017

| | | |
| --- | --- | --- |
| YOUTUBE IS SCRAPPING ITS 30-SECOND ADS | | |

Those irritating YouTube adverts you can't skip will be no more in 2018. Currently, 30-second ads on the video streaming site cannot be skipped, but that's all changing next year so it can "focus instead on formats that work well for both users and advertisers," according to a Google spokesperson. The change doesn't mean all adverts will be scrapped, but users won't have to watch the whole advert in future. [MORE]
About the organization YouTube:
Type: Business
Sub-Types: Video Hosting Agent, Website, Audio Hosting Agent

| | | |
| --- | --- | --- |
| GLASTONBURY FESTIVAL 2017 | | |

Glastonbury Festival is the largest greenfield music and performing arts festival in the world and a template for all the festivals that have come after it. The difference is that Glastonbury has all the best aspects of being at a Festival in one astonishing bundle. It's like going to another country, a hip and thrilling Brigadoon that appears every year or so. Coming to Glastonbury involves a fair amount of travel, and probably a queue to get in but, when you get past these impediments, you enter a huge tented city, a mini-state under canvas. British law still applies, but the rules of society are a bit different, a little bit freer. Everyone is here to have a wild time in their own way. [MORE]
About the organization Glastonbury:
Type: Business
Sub-Types: Event Production, Event Promotion, Entertainment Production, Entertainment Promotion

| | | |
| --- | --- | --- |
| VINTAGE DRIVE-IN CINEMA FEATURE IN 2017 | | |

This year's Glastonbury will feature a drive-in cinema with films selected by filmmaker Julien Temple. The area will feature 100 vintage American and Cuban cars according to Glastonbury founder Michael Eavis. "This is the biggest thing of the year," Eavis told NME. "We've put them all in straight lines, so you can sit in the cars, watch the films and the sound comes into the cars by a little Bluetooth thingy on the wing mirror. Julien Temple is doing all the film choices." Temple has an extensive history documenting the Sex Pistols early in their career and made a documentary about Glastonbury in 2006. The festival will take a year off in 2018, with its future in Pilton still undecided. Festival boss Emily Eavis told NME they were "throwing everything" into this year's event and booking twice as many bands. Radiohead are the only act officially confirmed to play the festival with the full line-up unveiled next month. [MORE]
About the organization Glastonbury:
Type: Business
Sub-Types: Event Production, Event Promotion, Entertainment Production, Entertainment Promotion

| | | |
| --- | --- | --- |
| TRUMP BEING BLACKMAILED BY THE RUSSIAN | | |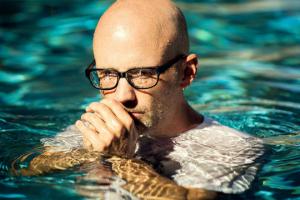 Status: Available Now!
Type: Comments
Media: Mixmag

Moby's not been subtle when it comes to his views on Donald Trump and his latest comments are his strongest yet. Posting on Instagram, the New Yorker says he's heard a number of things about the US president from friends who work in Washington D.C. Firstly, he claims the so-called Russian dossier highlighting the US president's alleged misdoings is "100 per cent real", adding that he is "being blackmailed by the Russian government". He also wrote that the Trump administration has been in collusion with the Russian government "since day one" and that it is hoping US warships near Iran are attacked to act as "pretense for invasion" of Iran. [MORE]
About the person Moby:
Art: Music
Genres: Electronic, Electronica, Techno, Electronic Rock, Alternative, Alternative Rock, Ambient, Downtempo, Downbeat, Experimental

| | | |
| --- | --- | --- |
| THE NOKIA 3310 IS BEING RELAUNCHED | | |

One of the greatest mobile phones ever made, the Nokia 3310, is making a comeback. 17 years on from its original release, American blogger Evan Blass claims Finnish manufacturer HMD Global Oy will re-release it for around €59. The 3310's fondly remembered for its battery stamina, Snake II and the ringtone composer. It's expected to be unveiled at Mobile World Congress in Barcelona on February 26. Welcome back, pal. [MORE]
About the organization Nokia:
Type: Business
Sub-Types: Telecommunication, Telecommunication Hardware, Telecommunication Software, Computer, Computer Software

| | | |
| --- | --- | --- |
| BOWIE WON FIVE POSTHUMOUS GRAMMY | | |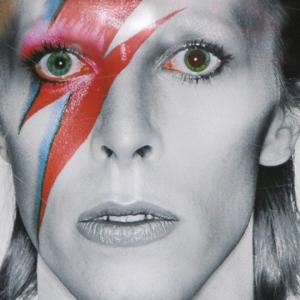 Status: Available Now!
Type: News
Media: Mixmag

David Bowie has won five posthumous Grammy Awards for 'Blackstar'. The iconic artist's final album, released on his 69th birthday last January, just days before his shock death, was judged Best Alternative Music Album, Best Engineered Album (Non-Classical) and Best Recording Package. Its title track earned the late pop music pioneer Best Rock Performance and Best Rock Song, which Radiohead's 'Burn The Witch' was also nominated for. Surprisingly, the swag of awards were Bowie's first for his musical output at the prestigious ceremony, having previously taken out Best Video, Short Form for 'Jazzin' For Blue Jean' in 1985. He was nominated for another 12 Grammy Awards over the years, including Album of the Year for 'Let's Dance' and Best Male Rock Vocal Performance six times over. His stunning career was celebrated with a Lifetime Achievement Award in 2006. Bowie's son Duncan Jones posted to Twitter he was proud of his legendary father, along with a photo of the pair from his childhood. [MORE]
About the person David Bowie:
Art: Music
Genres: Pop, Rock, Album Rock, Pop Rock, Art Rock, Contemporary Pop-Rock, Experimental Rock, Glam Rock, Hard Rock, Protopunk

| | | |
| --- | --- | --- |
| MERYL AT WAR WITH KARL LAGERFELD! | | |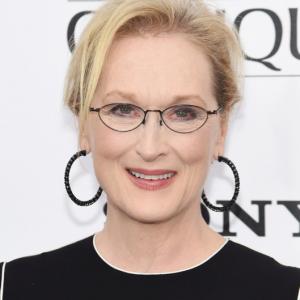 Status: Available Now!
Type: News
Media: Guest Of A Guest

Oh, say it ain't so! The King of Fashion and Queen of Hollywood are currently engaged in a head-to-head battle over - what else? - an Oscars dress. According to WWD, the Chanel team has been hard at work customizing a gray silk gown from their latest couture collection for the star, but was ordered to discontinue after refusing to pay her to wear it. Say whaaaat? We mean, the designer was giving her the custom piece worth over $100,000 for free obviously, but the house has a noted policy of never paying anyone to wear them on the carpet. A rep reportedly let Chanel know that Ms. Streep found another brand that would cough up the big bucks for the *honor* and that was that. But you don't think Kaiser Karl kept mum on the issue did you? "A genius actress, but cheapness also, no?" he told WWD. The. Drama. To be fair, though, a member of Streep's team is claiming this is all bogus. "Absolutely false... it is against her personal ethics to be paid to wear a gown on the red carpet." We can't wait to tune in on Sunday to see who Meryl's wearing (getting paid by) instead! [MORE]
About the person Meryl Streep:
Art: Acting, Comedy, Corporation, Politics
Genres: Film, Movie, Sound Movie, Television, Theatre, Activism, Philanthropy, Democratic Party, Modern Liberalism, Economic Liberalism

| | | |
| --- | --- | --- |
| WHATSAPP LAUNCHES STATUS, A SNAPCHAT CLONE | | |

WhatsApp could put the brakes on Snapchat's international growth with today's launch of WhatsApp Status, a new tab for sharing decorated photos, videos and GIFs that disappear after 24 hours. It's another Facebook-owned Snapchat Stories copycat, but the twist is that it's end-to-end encrypted like WhatsApp messaging. WhatsApp tested the feature for beta users in November, and now the Status tab is rolling out worldwide on iOS, Android and Windows Phone. Users can watch updates from friends and reply privately, shoot and adorn their imagery with drawings and captions and send their creations to all their contacts they've chosen with a persistent privacy setting. Sending media to specific friends is still done through message threads. [MORE]
About the organization WhatsApp:
Type: Business
Sub-Types: Application Software, Website, Text Hosting Agent, Telecommunication, Telecommunication Software, Messaging

| | | |
| --- | --- | --- |
| MICROSOFT LAUNCHES SKYPE LITE ANDROID APP | | |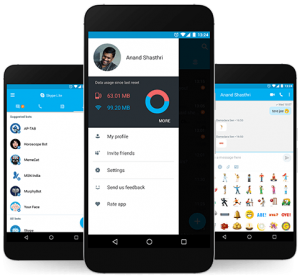 Status: Available Now!
Type: News
Media: Techcrunch

Microsoft has retooled Skype, the messaging service synonymous with business users, for people living in emerging markets. Today, at its Future Decoded event in India, Microsoft took the wraps off Skype Lite. The service is an Android app that mains the core video and voice calling functionalities, but is optimized for those on limited internet connections such as 2G data. It is initially available in India, where it is localized in eight languages and has support for reading and replying to SMS and tracking mobile data usage. Microsoft has also built in a range of India-focused bots to help automate tasks and pull in content, such as news, in a more efficient way than opening a web browser. Likewise, to save on potential data usage, any photos, video or other files transmitted through conversations will be compressed. The app itself is a mere 13 MB to help conserve the limited space on low-end handsets that dominate emerging markets like India. [MORE]
About the organization Microsoft:
Type: Business
Sub-Types: Computer, Computer Hardware, Computer Software, Telecommunication, Telecommunication Hardware, Telecommunication Software

| | | |
| --- | --- | --- |
| WHAT'S NEXT FOR BOOKS? | | |

I like Digital Reader editor Nate Hoffelder. He is one of the few bloggers about publishing who doesn't suck up to the industry, nor does he particularly gild the lily. He basically believes that books are great, publishing is probably doomed and that writing is really important. That's why I was happy that he surfaced and debunked the claims of Chip McGregor, an agent who believes we'll be seeing more books launching directly to mobile and a move away from indie publishing as mainstream publishers finally get their acts together. While McGregor is right sometimes — e-books will be read on mobile phones more often — he's also pretty wrong. [MORE]
About the organization Barnes & Noble:
Type: Business
Sub-Types: Website, Retailing Agent, E-Commerce

| | | |
| --- | --- | --- |
| THE NEXT IPHONE COULD HAVE A BIGGER DISPLAY | | |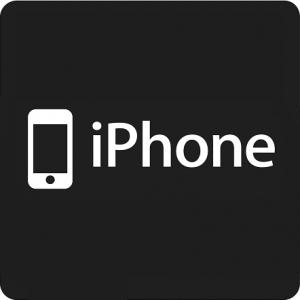 Status: Available Now!
Type: News
Media: Techcrunch

While the iPhone 8 isn't going to be announced until September, this week has been packed with rumors about the upcoming device. And it looks like the display is going to be the main star of the show. Rumor has it that Apple is going to announce three new devices — two new versions of the iPhone 7 and the iPhone 7 Plus, and a new high-end device that could cost more than $1,000. And it looks like the rumors around the display are for this mysterious "iPhone Pro" model. According to KGI Securities analyst Ming-Chi Kuo (who is usually pretty reliable), the next iPhone could feature a 5.8-inch OLED display, but in a phone that is going to be roughly the size of the current iPhone 7. In order to do this, Apple is going to eliminate the bezel around the screen so the surface of the device is just a giant screen. [MORE]
About the organization IPhone:
Type: Business
Sub-Types: Telecommunication, Telecommunication Hardware

| | | |
| --- | --- | --- |
| A BIG APARTMENT COMPANY IS SUING AIRBNB | | |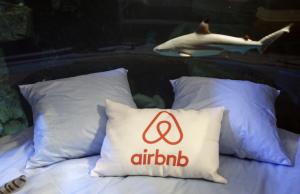 Status: Available Now!
Type: News
Media: Techcrunch

Oh, how the tables can turn. After suing San Francisco, New York City and Anaheim, Airbnb has found itself on the other side of a lawsuit. Apartment Investment & Management Company (Aimco), which owns or manages about 50,000 properties, is suing Airbnb, saying that the company is deliberately incentivizing people to breach their leases, The Wall Street Journal reported. Aimco, which filed the lawsuit in California and Florida state courts, is seeking monetary damages as well as court orders to stop Airbnb from enabling people to breach their leases. Aimco's beef with Airbnb is that its platform brings people with "unvetted personal histories" (sound familiar?) with "no vested interest in maintaining a peaceful community atmosphere" inside their buildings. [MORE]
About the organization Airbnb:
Type: Business
Sub-Types: Website, Social Networking Agent, Hospitality, Lodging

| | | |
| --- | --- | --- |
| STEP INSIDE TOMMY'S SURREAL MANSION | | |

Why spend millions for a mere portrait or two by Andy Warhol when you can purchase an entire house decked out like a piece of pop art? King of Americana, Tommy Hilfiger, has put his colorful (to say the least) South Florida home on the market for $27.5 million - not bad for a mod mansion in Golden Beach. The 7-bedroom, 12-bath estate boasts a distinctly retro, '60s/'70s vibe, with mirrored ceilings, swirled staircases, and even a disco ball bar. Talk about groovy. According to Page Six, everything inside is also available for purchase through The Jills, and yes, that includes the scratch-n-sniff banana wallpaper in the bathrooms. If anything, this place would be a great crash pad during Art Basel. Imagine! [MORE]
About the person Tommy Hilfiger:
Art: Fashion, Corporation
Genres: Creative Director, Designer, CEO, Co-Founder, Entrepreneur, Executive, Founder, Management, President, Menswear

| | | |
| --- | --- | --- |
| THE WRONG PERSON TO FIX UBER'S CULTURE | | |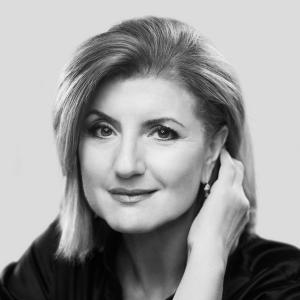 Status: Available Now!
Type: News
Media: Inc.

Sexual harassment? Diversity? A lack of transparency? Those are awfully familiar issues for the Huffington Post founder. Following claims of widespread sexism and sexual harassment, Uber has tasked Arianna Huffington with helping to conduct an investigation into the company's dysfunctional work culture and providing recommendations for fixing it. As a member of Uber's board, Huffington is the company's highest-ranking woman, which would seem to make her an ideal fit to lead these efforts. There's just one problem: Huffington has a history of fostering or tolerating some of the same workplace issues at the Huffington Post that she is now promising to solve at Uber. In her 10 years running HuffPost, the media startup sported a notoriously toxic atmosphere and a marked lack of diversity, while Huffington herself was accused of covering up an instance of sexual harassment in her inner management circle. [MORE]
About the person Arianna Huffington:
Art: Corporation, Politics, Television
Genres: TV Journalism, TV News, Activism, CEO, Co-Founder, Entrepreneur, Executive, Founder, Information Technology, Internet